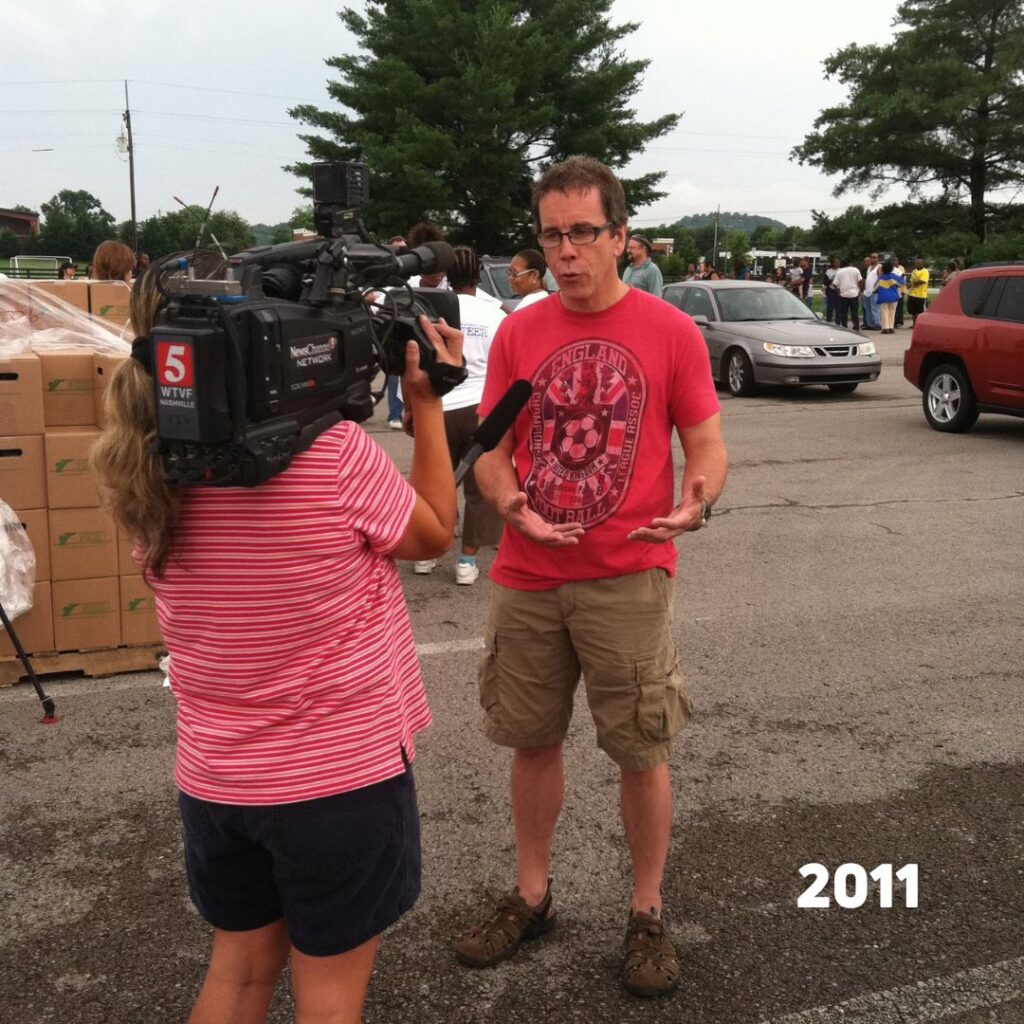 It has been 10 years since OneGenAway was officially established as a 501(c)(3) nonprofit organization. So many incredible things have happened over the past decade, so we're taking the opportunity to celebrate our 10th anniversary at our Spring Breakfast this year!
We hope you will join us at The Factory at Franklin on May 12, and in the meantime, let's take a look back at OneGenAway history.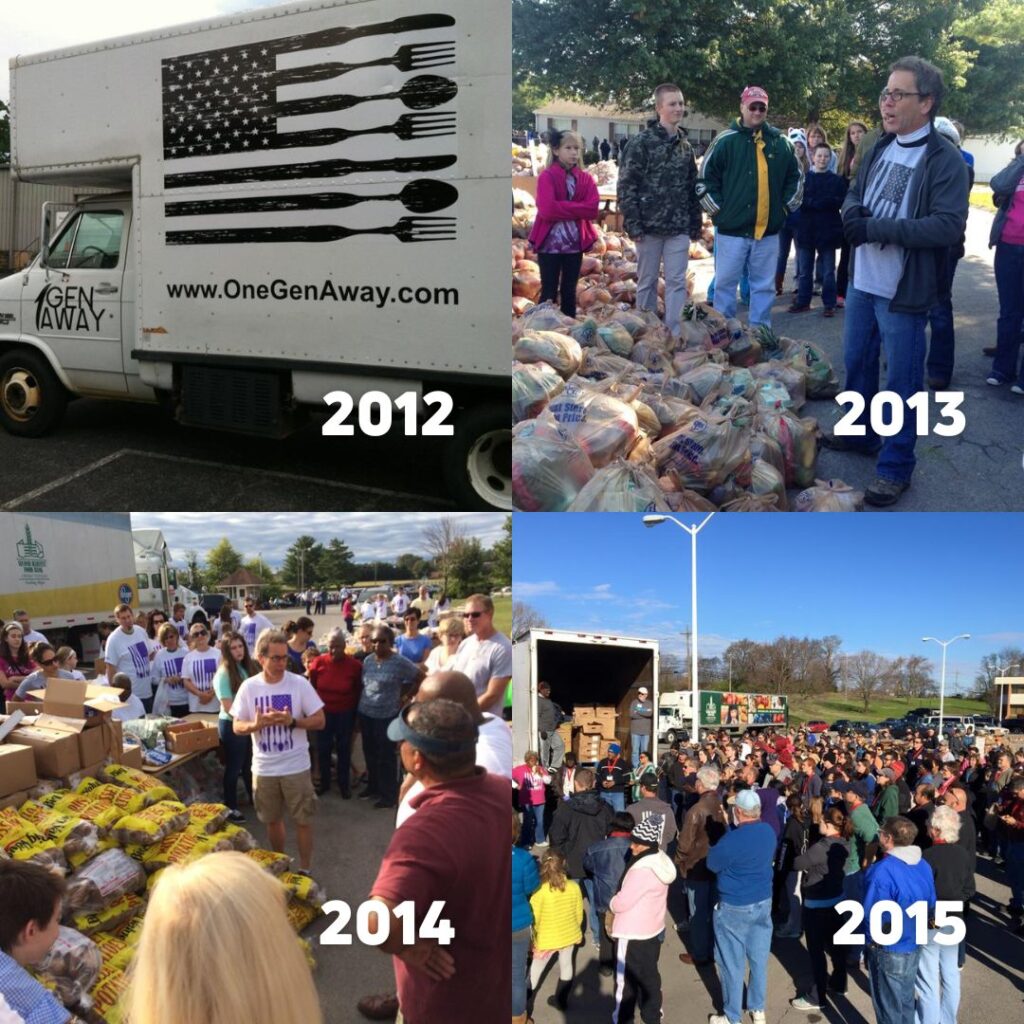 OneGenAway actually began sharing food with the community in 2011 in Franklin, Tennessee under the leadership of a local church. Chris and Elaine Whitney started with a dream, and they never imagined how OneGenAway would blossom in the coming years.
OneGenAway got its first truck in 2012. We officially gained nonprofit status in 2013 and shared 150,700 meals in our first full year, 2014. The following year's meal total grew by nearly 100,000.
In 2016, the pace quickened. We went from eight Mobile Pantry food distributions in 2015 to 27 the following year.
In 2017, we moved from a 2,000-square-foot warehouse to a 5,000-square-foot warehouse. Our staff grew from 1 to 6. Our board grew from 9 to 12. This set the stage for…
2018: We shared over 1 million meals! 1.34 million, to be exact. 2018 was pivotal for OneGenAway, as scaling up allowed for all that would come in the next couple years.
We shared over 2 million meals in 2019 and held distributions in Tennessee, Alabama, and Florida. Following Hurricane Michael in 2018, we began a relationship with Panama City, Florida, that would continue to this day!
Then came 2020. We all know what happened then. When the world shut down, the need for food increased exponentially. The community rallied together to meet one another's needs, and together we shared nearly 4.3 million meals.
The following year, the urgency of the early pandemic months died down, and we shared 3.5 million meals. We began to ramp up our Alabama operations with a full-time staff member, who helped to plan 9 distributions in the northern part of the state.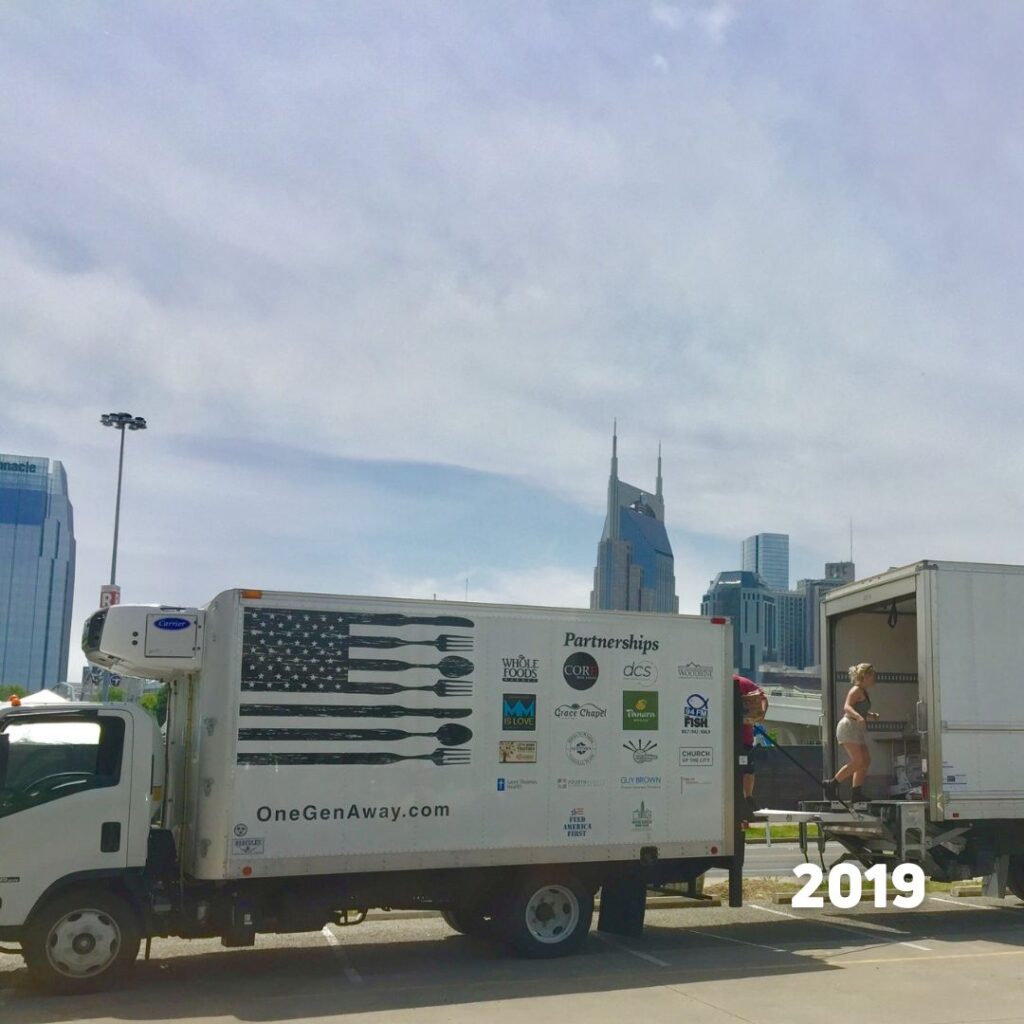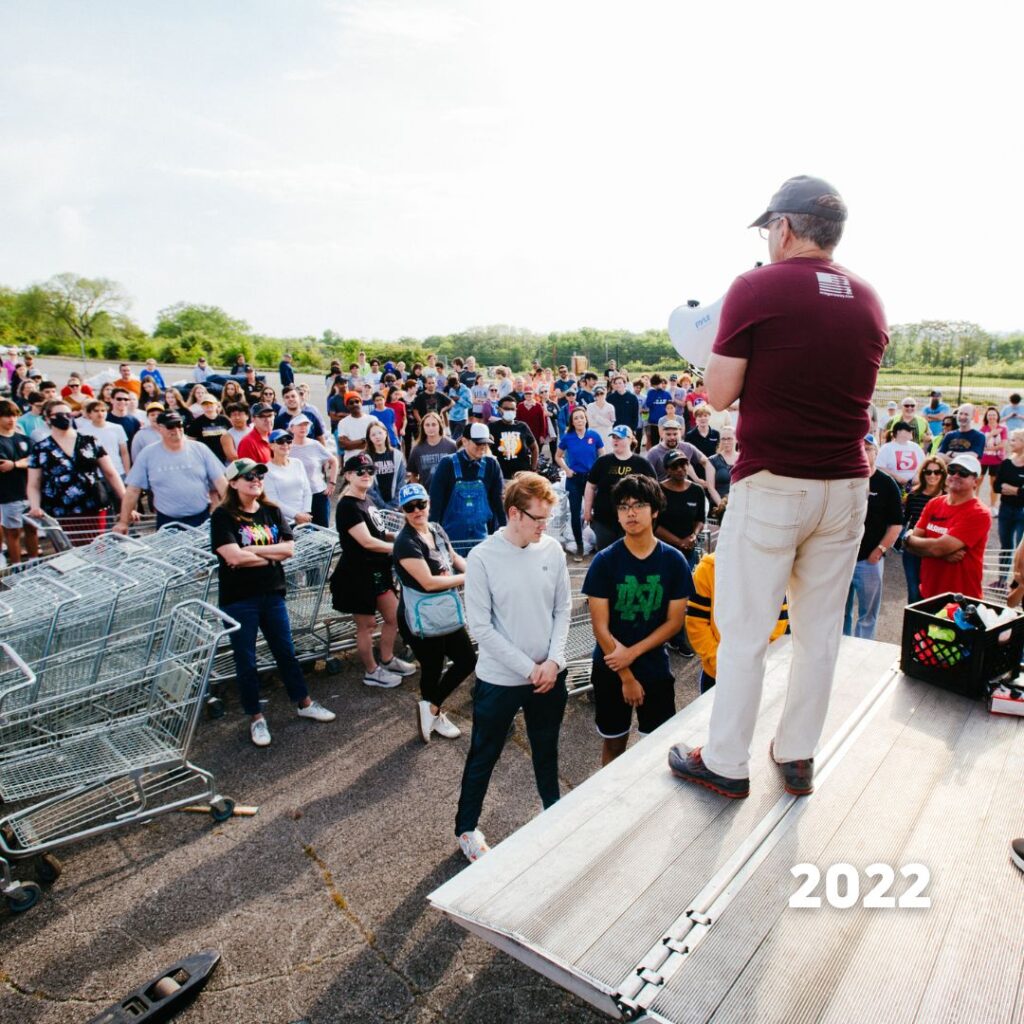 In came The Doorstep Pantry in 2022! We delivered meals to our neighbors' homes while increasing our Mobile Pantry efforts as well. Last year included 57 distributions — 36 in Tennessee, 15 in Alabama, and 6 in Florida.
Now we find ourselves in 2023.
What happens this year is up to all of us! We have already celebrated our official establishment in Florida with a full-time staff member and warehouse space. What else can we do together in 2023?
Come to our Spring Breakfast on May 12 to celebrate the past decade and all that is to come!