Anonymous donor presents $80K match to meet goal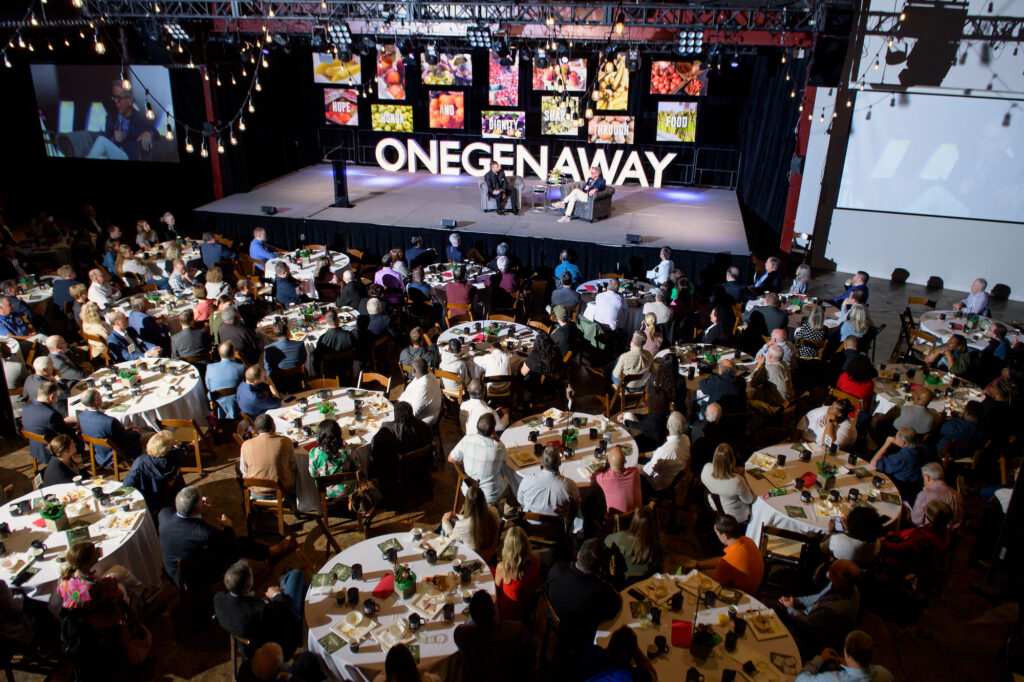 We are excited to announce that OneGenAway raised a total of $340,000 at its 10th Anniversary Spring Breakfast fundraiser on Friday! And we're doubly excited to announce that we're not done yet. An anonymous donor has just put up an $80,000 matching donation to meet the organization's goal of half a million dollars!
"We are blown away by the generosity of our community as we celebrated 10 years of fighting hunger," said Chris Whitney, the founder and CEO of OneGenAway. "To receive this incredible opportunity to raise half a million dollars after such a successful event is so humbling. We hope the community will help us meet this goal, which will provide 2.5 million meals for our friends facing hunger."
We held our annual fundraiser breakfast on the morning of May 12 at The Factory at Franklin alongside nearly 500 guests. The community gathered to discuss the prevalence of food insecurity in our community — a struggle that one in eight Middle Tennesseans face — and to be part of the solution. So far, we have raised enough to provide 1.7 million meals to those in need.
"When people don't know where their next meal is coming from, finding that next meal becomes the primary focus of their life. It takes priority over everything else," said Darren Whitehead, founding pastor at Church of the City, during his keynote address. "Can I invite you to join us in serving your neighbors, our neighbors in need?"
In 2022, we shared over 3 million meals in Middle Tennessee, North Alabama and the Florida panhandle, and we are on track to share nearly double that amount this year.
"Raising our $500,000 goal for this breakfast will significantly increase our capacity to serve our neighbors experiencing food insecurity," Whitney said. "We would be honored if you would come on this journey to wipe out hunger with us."
Donate toward our goal HERE.