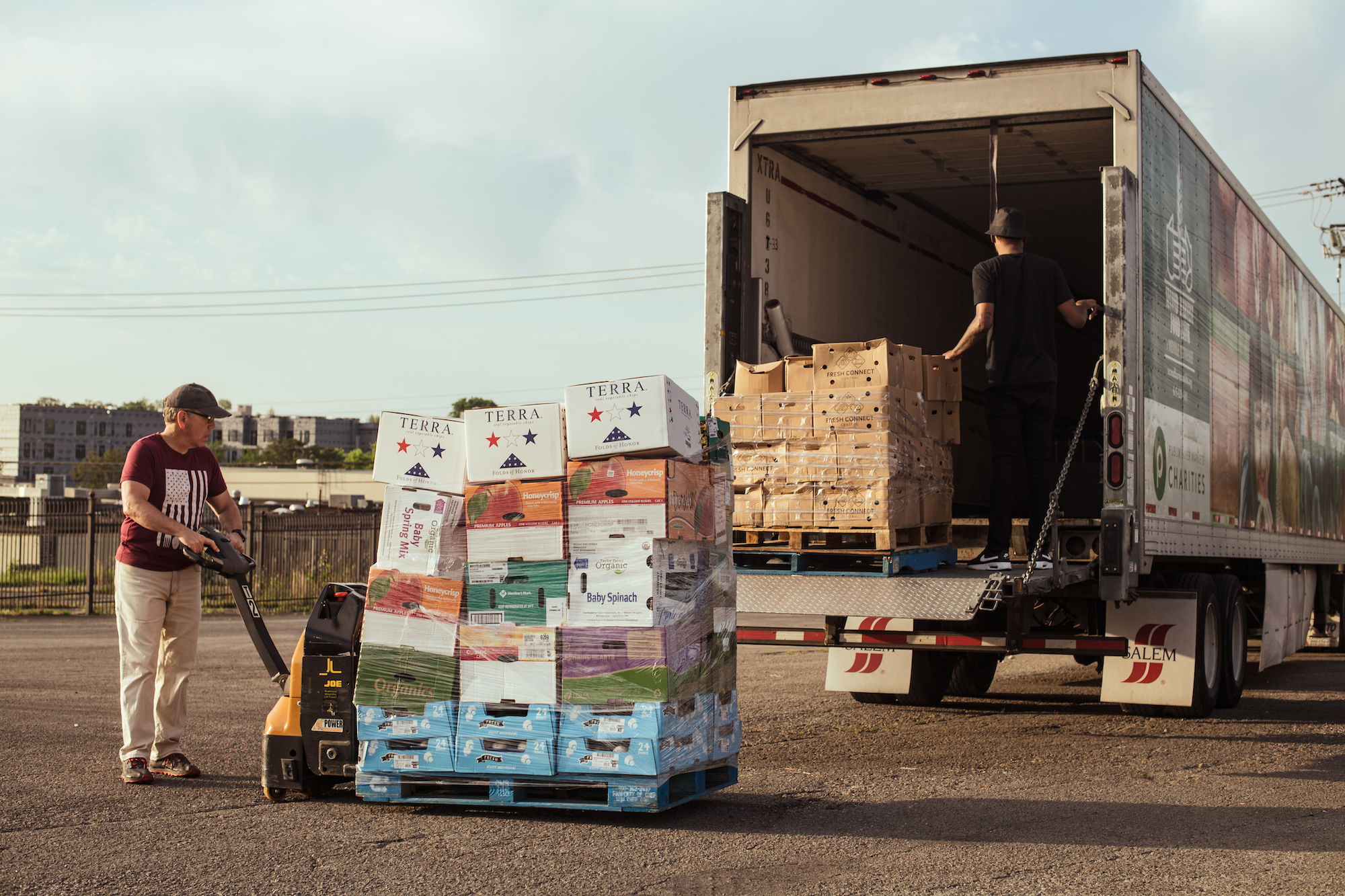 Natural disasters put communities in crisis. Hurricanes, tornadoes, and floods can cause billions of dollars in damage and displace entire neighborhoods from their homes. The national guard is called in, and the news is flooded with images of devastation and the heroic acts of first responders. But once the reporters leave, and FEMA has done their initial work, the need persists. That's when we come in.
OneGenAway goes into impacted communities three months after disaster strikes. We intentionally coincide with the departure of first responders. We bring one or more truckloads of food, each truckload averaging 30,000 pounds of food, to help relieve some of the burden of rebuilding and remind our friends that they are not forgotten.
Early on Saturday, August 21, 2021, when most people were still asleep, heavy rainfall caused a massive flooding event throughout Middle Tennessee. The city of Waverly experienced the worst of it. Over 500 homes were impacted, almost 300 of which were completely destroyed. Most households either did not get FEMA assistance or got very little.
We are committed to hold monthly distributions in the Waverly community for all of 2022 and 2023. We are here for the long haul, and we welcome the wonderful volunteers throughout Middle Tennessee to join us as we lift up a community that has been ravaged.
Upcoming Disaster Relief Trips
Date: Second Saturday of every month in 2022 (recurring)
Time: Volunteer from 7:30-11 a.m.
Location: Dollar Tree Parking Lot, 515 West Main Street, Waverly, TN
No registration is necessary to volunteer or to receive food.
Previous Disaster Relief Campaigns
Waverly, Tennessee – Flood (2021)

Nashville, Tennessee – Tornadoes (2020)

Lumberton, North Carolina – Hurricane Michael (2018)

Panama City, Florida – Hurricane Michael (2018)

Fort Myers, Florida – Hurricane Irma (2017)

Humble, Houston, Vidor, and Beaumont, Texas – Hurricane Harvey (2017)
How It Started
OneGenAway began disaster relief work in a partnership with Martina McBride's foundation, Team Music Is Love, after Hurricane Harvey in 2017. We took food to several cities in Texas and Florida to meet the everyday needs of those who were rebuilding their lives from the ground up.