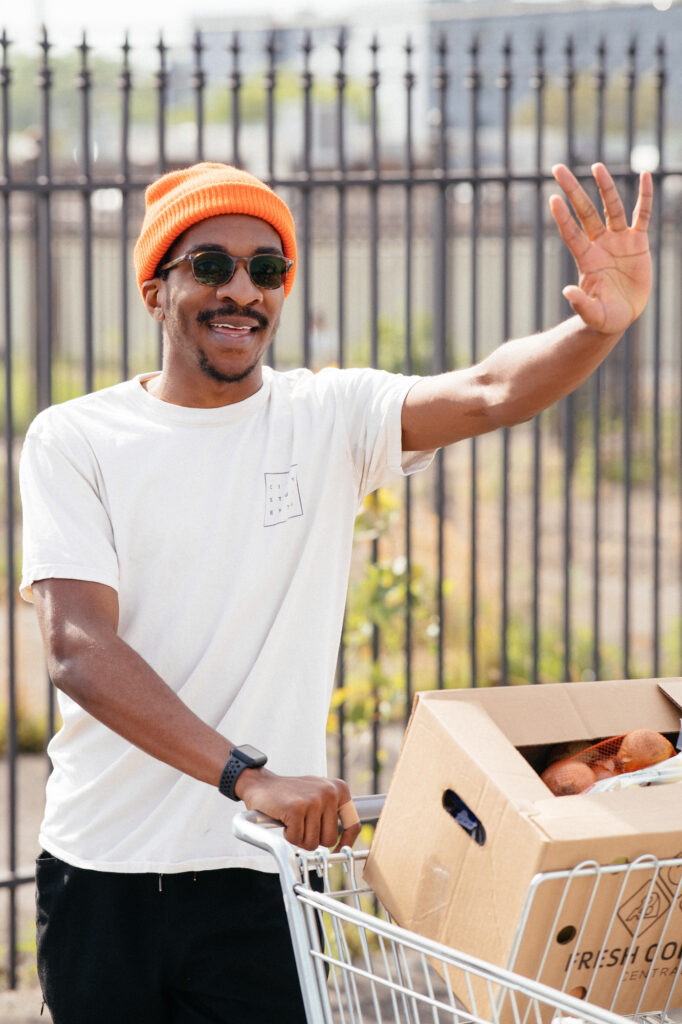 "If Jesus is willing to serve us, why aren't we willing to serve others? If God's arms are open to everybody, why are our arms closed to some?"
Chuka is one busy guy. He is working on his master's degree, and he also runs a youth group at a local church. But he took time out of his busy schedule to bring some of his students out to serve our neighbors.
For Chuka, service is not only driven by his faith but also by the realization that he is part of a community that cannot thrive without people working together for the good of one another.
"We live in an isolated environment now. Individualism is sort of the norm in parts of our society," he said, looking over at volunteers and our friends receiving food chatting with each other. "Look at that — when we get to talk to people just like that, that's love."
Chuka pointed out something important. Though not everyone will need the same kind of support at the same times, we are all dependent on the communities we live in. We all have needs, and it is our responsibility to help one another meet them.
What are we here for if not for one another?