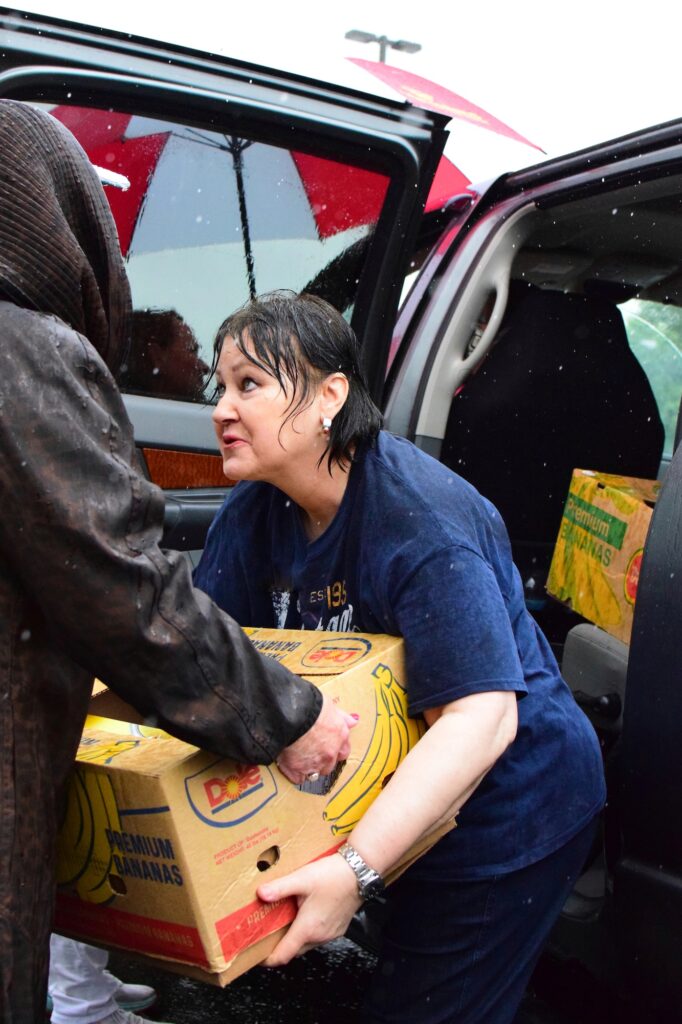 At OneGenAway, we serve in the rain.
We don't just mean the times when water is falling from the sky, but also those times when life seems cloudy, and you're out rain-soaked in a parking lot just wondering when you'll see the sun again.
We met a woman we'll call Stephanie at our Mobile Pantry in a town outside of Nashville. She had just moved out of the city to save money as she raises her children, some of whom are differently abled and need extra support and resources.
"I was trying to save from rent a little bit, but the little bit of money you save out here — it's groceries, it's gas, it's getting what the kids need," she said.
She explained that having a family member with a disability can be expensive because some medications are covered by insurance, but others (though necessary) aren't.
"It seems like, when one thing hits, then it all hits. When it rains, it pours, and when it pours, it storms. And I'm at that point right now, where it's pouring."
We cried and prayed with Stephanie, hoping that our offering of food provided a small bit of relief. And sure enough, through the tears, she smiled and expressed her gratitude.
We pray, in time, we'll see Stephanie again when the clouds have cleared and the sun brings laughter. But we're here, rain or shine, with our humble offering of one of the many necessities of life.
If you would like to come alongside someone walking through a tough period this year, consider a gift to OneGenAway. Through our food rescue network, we are able to turn every dollar you give into $16 worth of food for someone in need. Each small gift has the potential to provide light in a dark and stormy season.