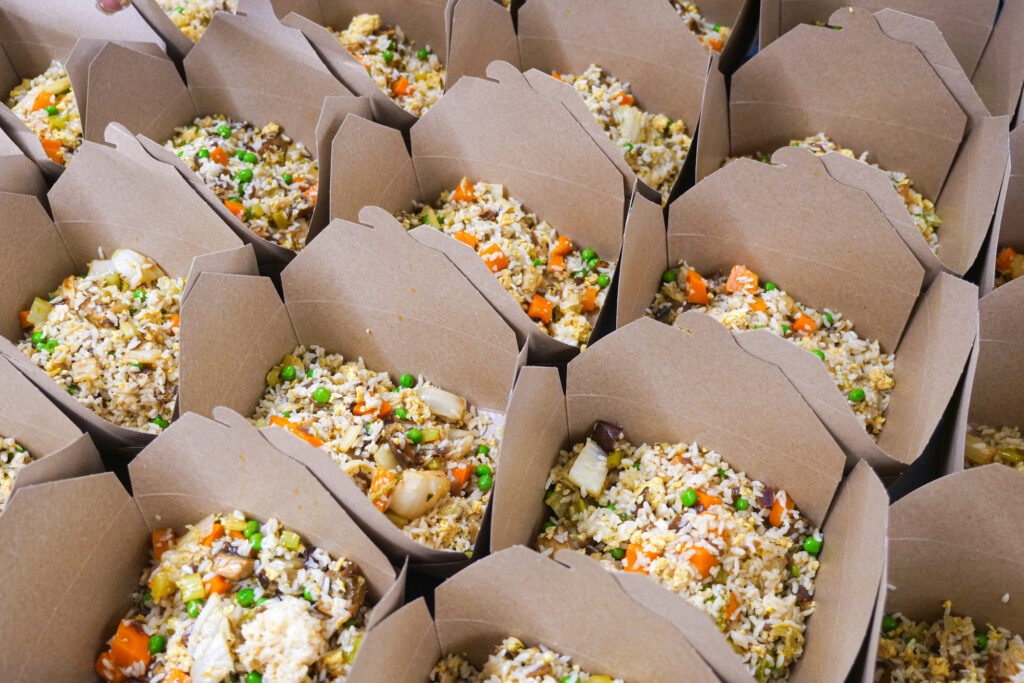 "We think of food not only as nourishment, but a way to show love and a way for people to feel dignity," said Ben, one of the founders of Patchwork Nashville.
The mission of Patchwork Nashville sounds a lot like the mission of OneGenAway, and while our hearts and motives are birds of a feather, we are able to reach completely different segments of our community! Patchwork is a group of chefs committed to delivering restaurant-inspired meals to our community.
We started working with Patchwork earlier this year, dropping off high-quality rescued foods at their kitchen once per week, but Ben, Scott, and their team have been serving their community at Patchwork since its founding in 2020.
Ben and Scott have decades of high-end restaurant experience, and the intoxicating aromas flooding out of Patchwork's building are a testament to that. They had both been scouted as chefs for Audrey in Nashville, and just before the restaurant was set to open, the pandemic hit.
Because the restaurant could not operate, Ben, Scott, and owner of Audrey, Sean Brock, put the kitchen to good use. They decided to create chef-cooked meals for those suddenly experiencing food insecurity and other financial hardships due to the pandemic — free of charge.
Eventually, Audrey was able to officially open, but Ben and Scott fell in love with their service work and decided to launch Patchwork Nashville as its own official nonprofit. Sean Brock and Audrey's director of operations both serve on Patchwork's board of directors.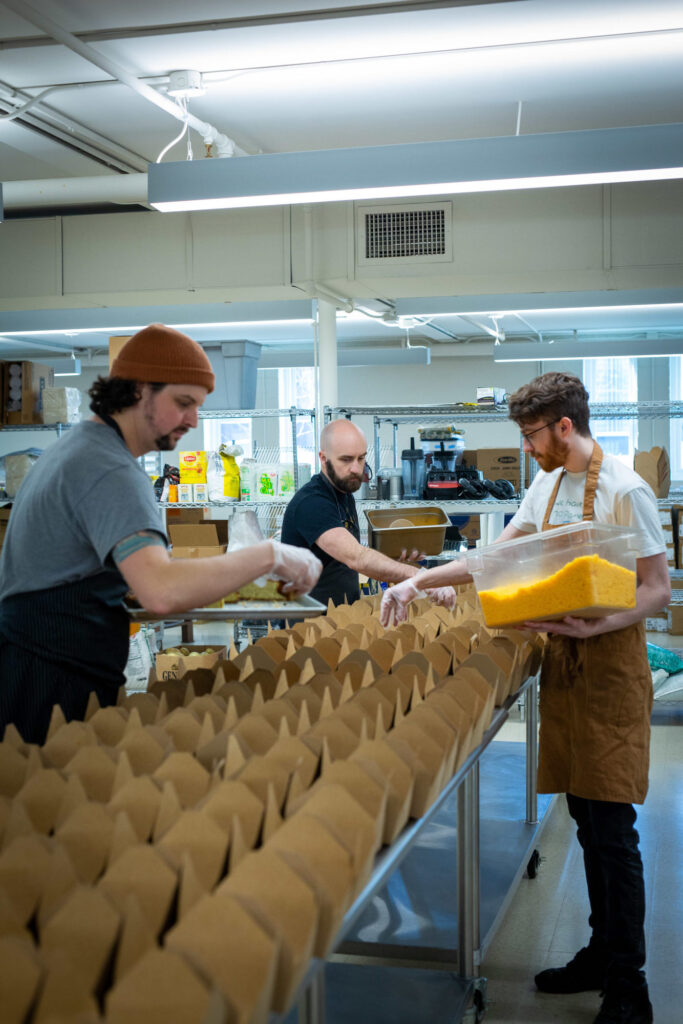 "We've all had many cries," said Scott. "The first time I had that moment of handing somebody a meal, they were like, 'I used to be a traveling roadie. I made $150,000 a year, and now I don't have a job.' When you realize it's people from all walks of life, … that was the moment when I was like, 'I've got to do this forever, as long as I can do this.'"
Patchwork serves roughly 2,300 meals per week to individuals in need, and like us, they have a no-questions-asked policy. They serve people from all walks of life, and Ben said he finds it especially gratifying to be able to cook upscale meals for folks who may not be able to purchase meals like that very often.
"Why doesn't everybody deserve to have a chef-cooked meal, not just people who can afford it?" he said.
While OneGenAway deals primarily with fresh, unprepared foods, prepared meals are such an important piece of serving our neighbors experiencing food insecurity, especially for those who may not have access to a kitchen or food preparation resources.
We are endlessly proud of our network of partners, who are able to serve our neighbors in unique ways! We can do great things when we come together.
Learn more about Patchwork Nashville at www.patchworknashville.com or on Instagram at @patchworknashville.