Nonprofit food ministry stretches goal to $250K through The Big Payback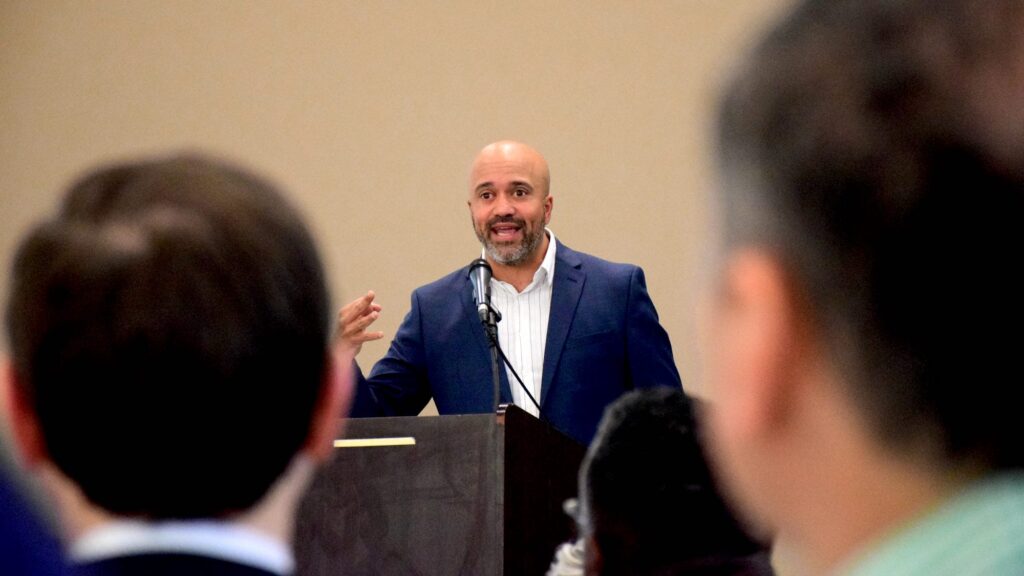 The Middle Tennessee community raised a record amount for One Generation Away at our largest fundraiser of the year!
Holy Family Catholic Church in Brentwood was packed with over 400 guests at OneGenAway's annual Million Meal Spring Breakfast on Friday, April 22. Those guests gave a total of $217,524 to the Franklin-based nonprofit, a record for the event.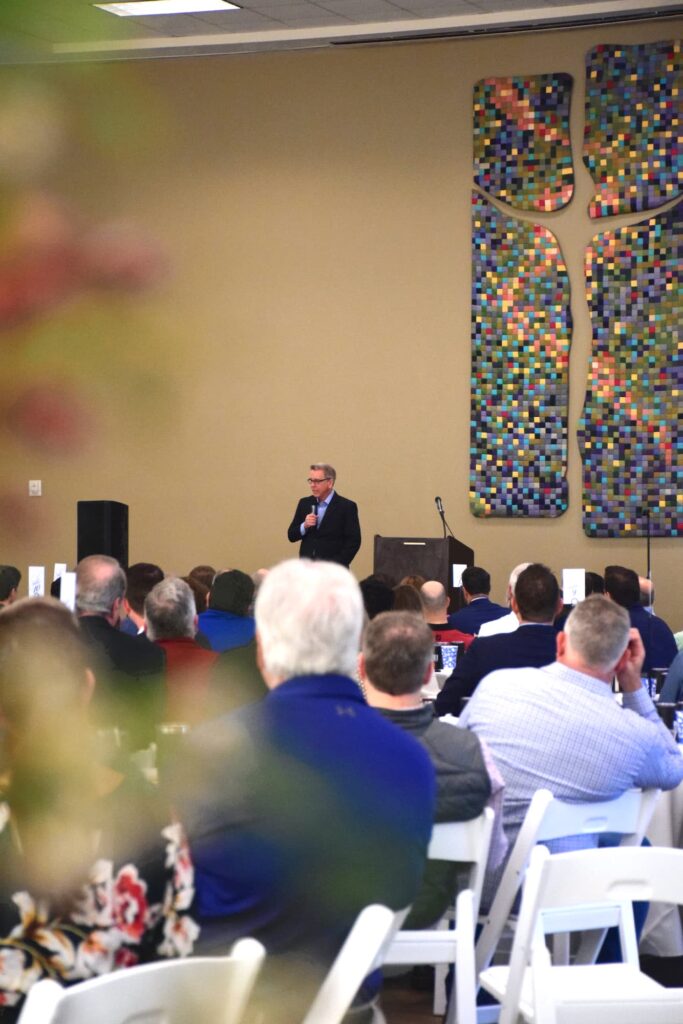 "We are amazed by the generosity of our community," said Elaine Whitney, founder and director of development at OneGenAway. "We had more people in the room than we ever have before, and we cannot say thank you enough to the sponsors and partners who believe in our mission enough to bring the people in their inner circles to our table."
Attendees shed a tear as keynote speaker Carlos Whittaker shared a message of creating, receiving, and rescuing hope, a message echoed by OneGenAway's founder and CEO Chris Whitney.
"Hope, honor, and dignity, shared through food is our mission statement, so to have Carlos speak about how to become a hope dealer really hit home for us," Chris Whitney said.
Whittaker challenged those at the breakfast, saying becoming a "hope dealer" takes risk. Whitney said it was a risk to even start OneGenAway, so he is thankful that so many in the room that morning joined in that risk and took up OneGenAway's lofty challenge: to wipe hunger off the face of America.
Moving into the next week, OneGenAway is participating in the Community Foundation of Middle Tennessee's The Big Payback event with a goal of $33,000 to help reach the nonprofit's growth goals this year.
"Raising an additional $33,000 would stretch our fundraising to meet our goal of $250,000, which will help us not only to continue serving Middle Tennessee, North Alabama, and the Florida panhandle, but also to expand into new communities experiencing food insecurity," Elaine Whitney said.
Support OneGenAway through The Big Payback beginning at 6 p.m. on Wednesday, April 27 through 6 p.m. on Thursday, May 5 at www.thebigpayback.org/onegenerationaway.