Communications Manager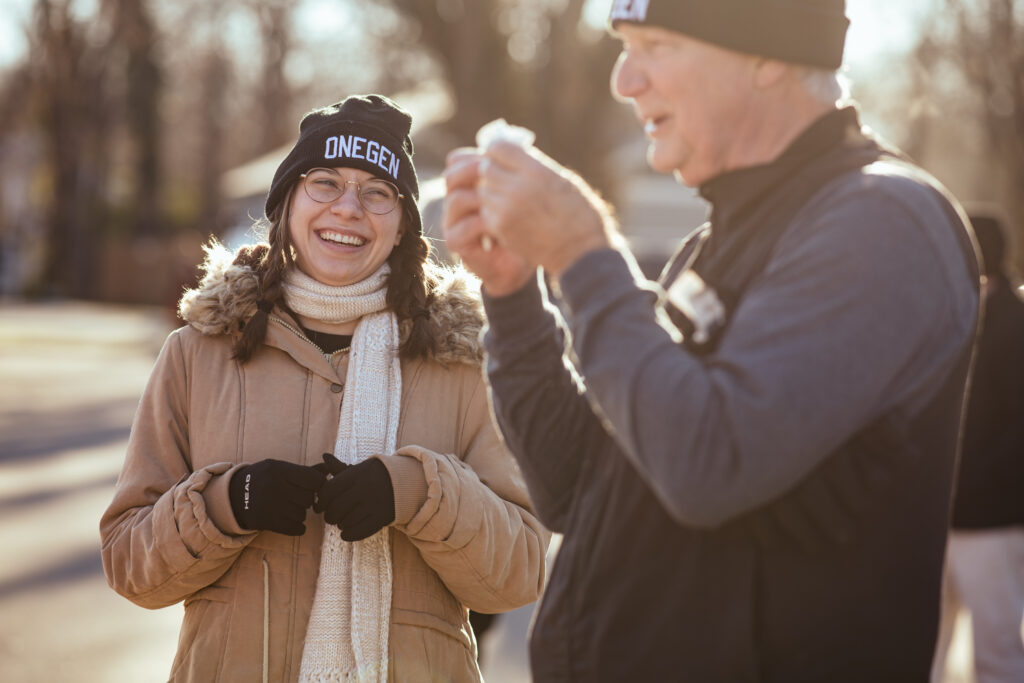 If you've driven through our Mobile Pantry, chances are you've met Tori. Well, probably only if you've been near the front of the line, as she gets caught up in conversation and doesn't always get very far down.
Tori is our Communications Manager, and when she's not hiding behind a camera, she's out making friends with our neighbors who come to us to receive food.
"​​It is so special to share a moment with someone in the wee hours of the morning, swapping stories, praying with each other, and sharing laughs and tears," she said. "You go out with the intention of serving your neighbors, and you come back with new friends who have served you with their time, their kindness, and their vulnerability."
Tori loves the creative side of her job, but her heart is with people and the stories that have made them who they are.
"Really, it's all about people," she said. "At OneGenAway, we believe communities are here to serve one another in times of need. If I'm the one serving you today, you could be the one serving me tomorrow. We all need one another, and we hope that in times of need, our community can share hope where there is doubt and honor where there is shame."
When you see her running around at our Mobile Pantry snapping photos or updating our social media, go say hello and strike up a conversation! Tori would love to meet you.