Founder/CEO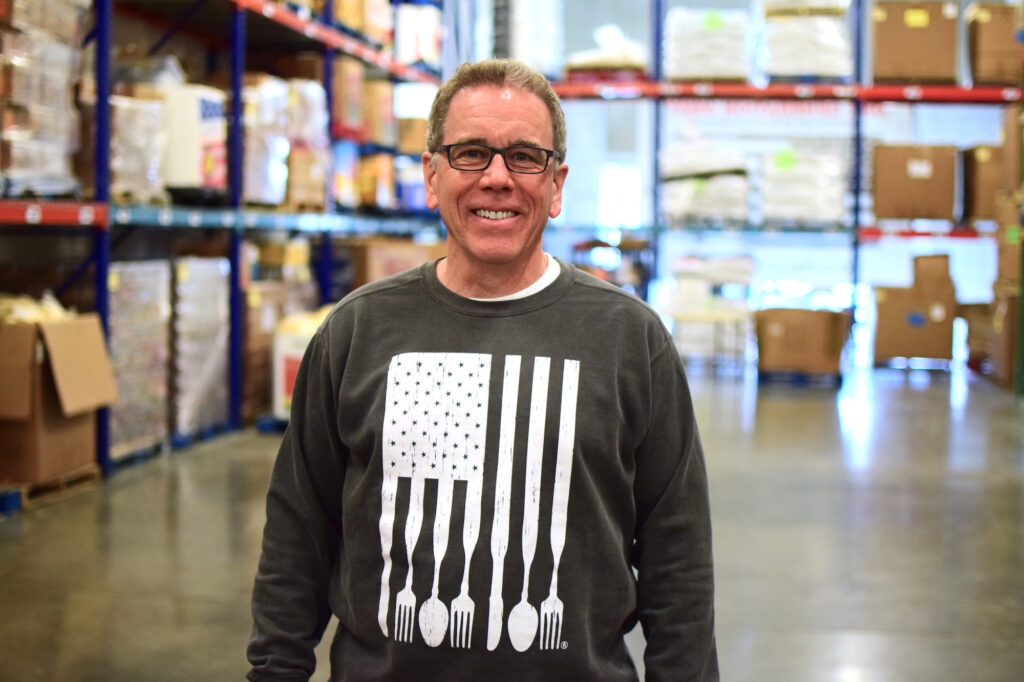 If anyone fits the title of "fearless leader," it's Chris Whitney. Chris is the kind of person who strives to do the right thing no matter what others think or how insurmountable the task may seem.
That's why, in 2004, he and his wife, Elaine, moved from St. Louis to Nashville to pursue a calling to start a church. Chris didn't know that church for him would eventually look a lot different than four walls, pews, and a podium. Today, it looks like tractor-trailers filled with fresh produce and packaged foods in a parking lot filled with people ready to serve one another in times of need.
Having experienced food insecurity themselves, Chris and Elaine Whitney already had a heart for anyone struggling to obtain enough food to feed themselves and their families. So, when they started to formulate the concept of One Generation Away, they knew that it would be crucial to not only fill bellies, but to fill souls as well.
Chris and Elaine started to rescue surplus food from grocery stores in the back of their own car and deliver it straight to their neighbors experiencing food insecurity, no questions asked. Today, OneGenAway continues this model on a much larger scale. In 2021, OneGenAway acquired 4.2 million pounds of food, equaling 3.5 million meals for our community. And the work continues on.
Chris says he is proud "that God would ask and allow him to start and lead One Generation Away and that he was obedient to say yes."
Starting OneGenAway in the back of a Hyundai Santa Fe certainly took obedience, but it also took fearlessness. And thanks to that fearlessness, OneGenAway continues catapulting towards its mission of sharing hope, honor, and dignity through food.