You've got a 20 dollar bill, and a month's worth of groceries to shop for. What do you do?
Think about it. That could buy a loaf of bread, a gallon of milk, a carton of eggs, a bag of apples, and a jar of peanut butter. With three meals a day, that couldn't last you much longer than a week.
This is the reality that many of our neighbors experienced in January as their food assistance plummeted.
During the pandemic, all enrolled in the federal SNAP benefits program (formerly known as food stamps) received the maximum benefits to relieve the extra economic burden of COVID times. For individuals, the maximum benefits amounted to $194 per month, and families received more.
When the calendar turned from 2021 to 2022, those extra benefits stopped coming. Those enrolled returned to receiving benefits based on their household size, income, and assets, which sounds reasonable enough on the surface, but for many, these allotted benefits are not enough to nourish their bodies.
One woman who came to our most recent food distribution shared that her SNAP benefits dropped from $194 to $20 per month, so the food she received at our mobile food pantry helped her navigate such a steep drop. Another shared that she needed help bridging the gap between paychecks. Still another said his family needed some extra support because he couldn't get work during the recent snowstorms.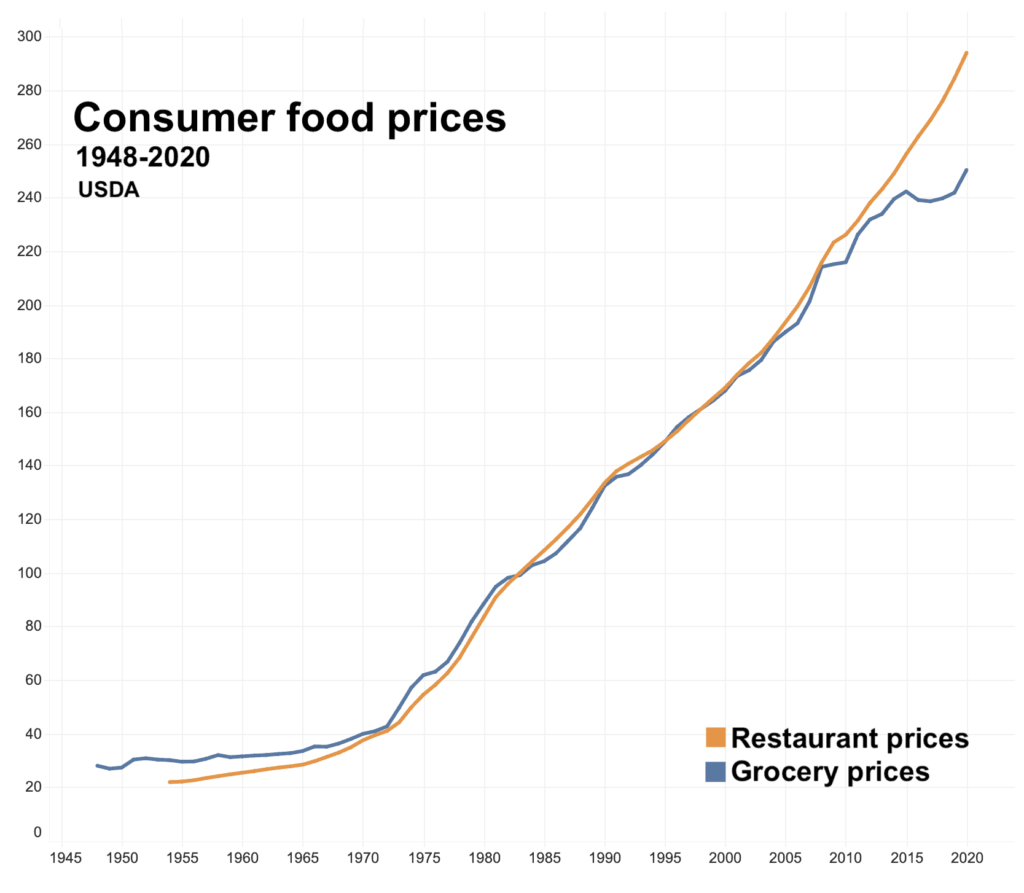 In 2019, 1 in 10 American households experienced food insecurity, which means individuals had to choose between food and other necessities like medication, rent, and utilities. As you can imagine, we saw needs increase astronomically in 2020 as we gave away 100% more food than the prior year. Our numbers dropped down a bit last year, but this is a fluid situation for our community with many factors at play.
Housing costs are skyrocketing, and grocery prices are creeping up as well. From November of 2020 to November of 2021, the USDA tracked an overall 6.4% increase in grocery prices, including a 16% increase in meat, an 8% increase in dairy, and 4% increase in fresh fruits and vegetables. The USDA forecasts an additional 1.5% to 2.5% overall increase in 2022.
This makes budgeting all the more difficult.
We have several food distributions coming up through our Mobile Pantry which we hope helps to fill in the gaps for anyone in need. Let's support one another during this time of hardship.